We recognize that all of our patients are unique and deserve to receive orthodontic care that reflects their individual needs. Our experienced and talented team is committed to working with you and your family to create a comfortable, stress-free, and rewarding orthodontic experience every time you visit our practice. We are pleased to welcome you and your family, and we look forward to working with you.
ORTHO STAFF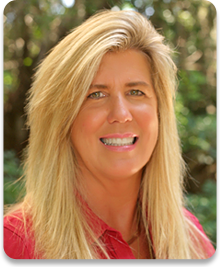 Sandy
Office Manager and Certified Orthodontic Assistant
I have been with Dr. Kochenour since the practice began in 1983. As our office manager, I oversee all aspects of the practice, ensuring a smooth-flowing work day for us all. I work with the best team and I also get to meet all kinds of interesting families and help them to achieve their perfect "Kochenour Smile". I have been married for 30 years to my high school sweetheart. We have one dog named Allie, and four black cats, Kobe, Zeek, Lola, and Jackson. There's no bad luck in our house though! I love spending time traveling in our RV, motorcycle riding, and crewing for my husband's drag bike team.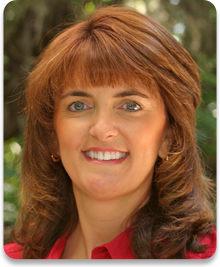 Stephanie
Administrative Assistant
I help with the marketing and administrative needs of the office and also work as one of the front office coordinators. I enjoy greeting and meeting the patients and their families when they come for their appointments. It's so much fun getting to meet all our new patients and seeing their excitement when they get their braces off! My husband and I have been married for 22 years and we have four wonderful children and a dog. Most of my free time is spent with my family, but I also enjoy reading, walking, going to the beach, and traveling.
Dena
Appointment Coordinator
I'll be a part of your orthodontic journey by checking you in at your appointments, taking your phone calls, answering your questions and concerns, and scheduling your next visits. For the past eight years, I've enjoyed getting to meet so many patients and their families, and seeing the beautiful smiles we create. I also love working with everyone on our team, especially Dr. Kochenour. He makes each patient feel very comfortable and special. When I'm not in the office, I love going to the beach, walking, playing tennis, and spending time with my boyfriend, friends, and family.

Tracy
Certified Orthodontic Assistant
I have 14 years of experience in the dental field and have worked with Dr. Kochenour's great team for four years. I am fun, loving, and really take the time with the patient to make sure they have a good experience. I love getting to know our patients on a personal level, and watching as their smiles change throughout treatment. My husband and I have two children and an English bulldog. Most of my free time is happily spent with my family, whether we're hanging out at home or going to the beach!
DENTAL STAFF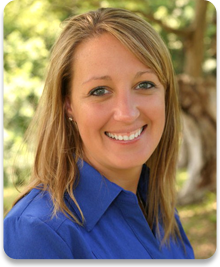 Felicia
Certified Dental Assistant
I have worked for Dr. Kochenour and Associates for over 14 years. I love working with children and making a difference in their lives. I love when they are excited to come for their visit. I have been married to my wonderful husband for 7 years and I am the proud mother of two boys. I enjoy spending time with my family, camping, racing, boating, and going to the beach.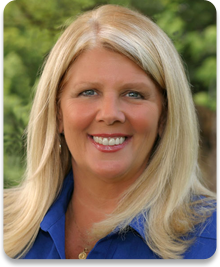 Pamela
Certified Dental Assistant
I have worked in the dental field for 18 years, and have spent the past six working with children to give them beautiful, healthy smiles. I like to create a calm, fun, yet nurturing environment so that each visit becomes more relaxed and comfortable. I enjoy gaining the trust of the kids when they're feeling fearful, especially our special needs patients. They always leave our office with a smile! I have been married to my husband, Joe, for 34 years. We have two sons and our family is completed with our two dogs, Roxy and Bonsai. I enjoy reading, cooking, walking, and weekend boating with my family and friends. I also like volunteering at my son's school.