Braces Made Beautiful
SimpliClear is the world's first completely clear braces system. Virtually invisible, SimpliClear allows you to finally get that beautiful smile without the embarrassment of unsightly metal braces.
You can't have truly clear braces without clear wires.
SimpliClear works on the same principles as metal braces, the gold standard of orthodontic care. Braces comprise of two parts: a wire and brackets that are mounted on your teeth. Before SimpliClear, only brackets were available in clear materials. Now, with state-of the-art polymer composite technology, you can now have a completely clear orthodontic experience.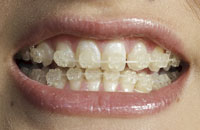 Like your smile, every SimpliClear wire is unique.
Each SimpliClear wire is individually customized by your orthodontist to meet your treatment needs. The wires are designed to apply gentle forces to move your teeth and achieve desired results. SimpliClear treats a wide range of cases, from mild cases, to complex ones, and is effective for patients of all ages.
The SimpliClear Advantage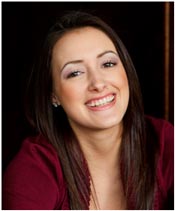 Clinically Effective

– SimpliClear works similar to metal braces, the most effective method of moving teeth.

Customized for Your Needs

– As everyone has a unique smile, each SimpliClear wire is customized by your orthodontist, just for your teeth.

Designed for Comfort

– Made from an advanced, clinically tested material, SimpliClear wires are designed to move your teeth gently. Plus, since SimpliClear has no metal parts, there is less irritation to your lips and gums.

Perfect for Patients with Metal Allergies

– SimpliClear is completely metal-free, making it an excellent choice for patients with nickel and other metal sensitivities.

Affordable

– The SimpliClear treatment is reasonably priced as compared to other aesthetic alternatives.
Your last excuse not to get braces just vanished. Contact our office to learn more about your new SimpliClear smile!